Call 24/7 to reach a specialist
New Creation Outpatient is designed to serve adult men and women with alcohol and drug related problems. The program is built as an outpatient treatment model with significant social model features. Our program consists of educational groups, process groups, topic discussions, relapse prevention and self-esteem.
Some clients also choose to combined IOP with sober living for a structured environment. Every client that attends our residential program has the option to stay in sober living and are encouraged to leverage IOP at the same time.
We provide the appropriate structure and accountability to continue your recovery process in outpatient rehab.
An alcohol and drug free environment is maintained at all times.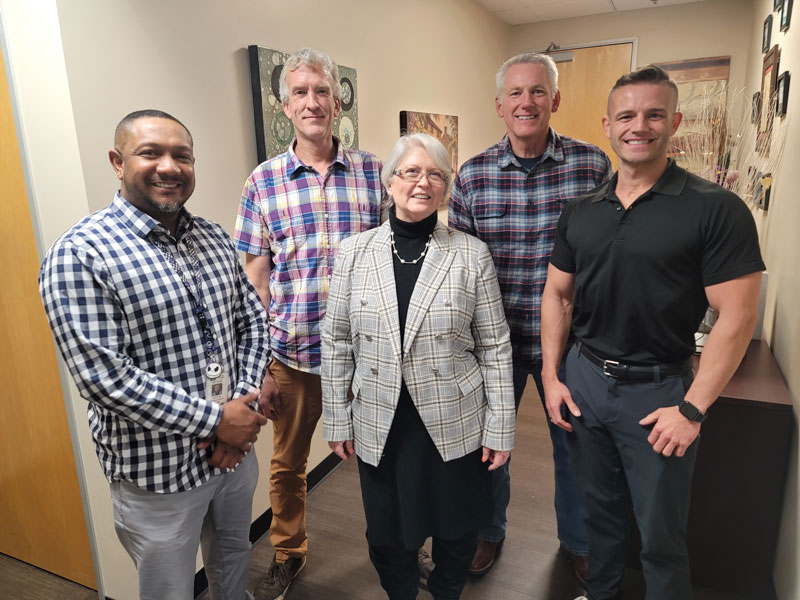 Build On Your Successful Recovery
Studies show that following residential treatment with intensive outpatient increase the odds of long term recovery dramatically for individuals looking to stay clean and sober.
Our Numbers Speak for Themselves
Successful Clients Every Year
With three distinct programs available, we meet clients where they are at in their sobriety, schedule and intensity.
Partial Hospitalization (PHP)
PHP is a key component of our long‐term recovery program that starts with intensive care and then goes through a process of de‐institutionalization or learning to apply what you learn in the real world and gain more independence.
Through this process, you learn to re‐adapt to real‐world situations and apply the things you have learned in therapy to avoid and manage triggers.
This level of care is also critical to long‐term recovery, because it often allows a greater degree of freedom with the ability for the clients to continue treatment while experiencing the realities of daily life. In this level of care, clients participate in an elevated level of group activities while regularly meeting with a case manager for progress updates. Individual therapy is also available at this level of care as needed.
Transitioning from detox to residential treatment to PHP to IOP to OP is proven to be the best method of establishing a foundation of recovery.
Intensive Outpatient Treatment (IOP)
Our IOP program is designed to offer comprehensive treatment to people who continue to live at home or in sober living.
The program's schedule is rigorous, requiring several meetings each week. However, you can tend to
responsibilities at home and adapt to a sober lifestyle. IOP offers the same treatment options as our inpatient program but without 24‐hour supervision. This allows for a balance between treatment and life at home.
This level of care is primarily group sessions in which the clients continue to sharpen their coping skills to prepare for testing situations in the real world. Individual therapy is also available at this stage as needed.
The primary focus of an IOP is relapse prevention and therapists educate newly recovered clients in identifying and avoiding triggers. However, since cravings are a fact of life for those in recovery, therapists will also teach you about the dangers of relapse and healthy ways you can cope with the triggers and stressors that can lead to relapse.
Outpatient Treatment (OP)
For clients who have completed residential detox and treatment, outpatient treatment can be a great way to continue the good habits that have been developed. 
Those who stay in some form of rehabilitation treatment, even after they feel they have recovered, are far more likely to avoid relapse.


This level of care is near the end of treatment and often clients enjoy this level the most as it provides a great deal of freedom while ensuring that they still have a healthy support system. One of the key aspects of long‐term recovery is for clients to resume work and study, completing the normal daily tasks that make their life what it is. Outpatient treatment accommodates this and the individual's new schedule.
Staying in treatment as long as possible is an effective method of avoiding relapse.